International Phone Numbers: Centralizing Customer Service with Dedicated Call Centers
Poor customer experience can be a source of lost productivity and revenue for enterprises with a global customer base and a fractured approach to customer experience.
Consider, for example, a fragmented approach to customer service, wherein each department handles its own inquiries. Customers may have a variety of phone numbers to choose from, and if they aren't positive which department they need, can become overwhelmed before they even pick up the phone. Once the call is placed, it can be difficult for answering agents to properly route the call if the customer has dialed the wrong location. It may be necessary to provide the customer with another number to dial. She would then have to hang up and start the call process over again. This approach reduces efficiency and productivity among agents and can damage relationships with customers.
According to Forrester Research, an investment in improving customer relations can have a direct impact on revenues. Centralizing your customer service efforts with dedicated call centers demands an investment in time, technology, and training, and requires an enterprise-wide commitment to change.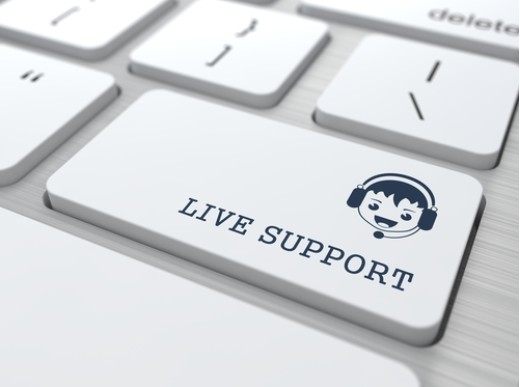 Managing the Growing Pains of a Global Reach
As your customer base expands around the globe, it can become increasingly difficult to juggle their inquiries. Time, language, and employee knowledge can hinder your ability to maintain strong relationships with international customers. Establishing one or more dedicated call centers can allow you to continue to grow while nurturing your existing customer base.
Many enterprises utilize local, toll-free numbers to grow their international reach. These numbers give customers an easy way to contact the company and help establish a local presence without increasing overhead. But your average employee might not be equipped to handle callers from other countries, and morale could be deeply affected if management suddenly required receptionists and administrative assistants to work overnight to handle inbound calls from other time zones.
Routing these calls to a dedicated call center eliminates the problems associated with growing your client base using your current employees. Customer contact agents are accustomed to working nontraditional shifts to accommodate callers from around the country and around the world.
Dedicated call centers also allow for a great deal of control over the customer experience. In a fragmented system, calls could be handled differently, depending upon who answers. But in a call center environment, managers can create processes for handling every type of inbound call. They can easily maintain consistency in the customer experience, ensuring every call is handled the same way, every time. And they can use the data collected from inbound call reports to determine how to best staff each call center to ensure queue wait time is minimal and calls are handled quickly and properly the first time.
Overcoming Language and Culture Barriers
But call routing is just the beginning. Once international calls are properly routed to your dedicated call centers, they must be handled properly. Every country and every culture has unique social and business mores. It is critical that your customer agents have the ability to speak the language of the caller with fluency and also possess the ability to connect culturally with that caller.
Cultural competency is a soft skill that can be difficult to measure on paper, especially when hiring remotely. If you operate your own call centers, it may be wise to enlist the help of specialized staffing agencies with a proven track record of working with international business. These firms can locate candidates who not only demonstrate the technological and language requirements of the job, but who also possess the soft skills necessary to deal with international customers.
An Investment in Customer Relations is an Investment in the Bottom Line
Centralized call centers can greatly personalize and improve customer experience, especially for enterprises with a global customer base. By routing calls through call centers, management has greater control over call quality and can ensure a consistent customer experience, no matter where the call originates. Though it takes an initial investment in time and resources, improved customer relations can have a significant and long-lasting positive impact on the bottom line.
Get Your Own Phone Number In
Forward Your Calls To

Forward calls to any country
Electrical Plug
ElectricalOutlet.org lists international electrical plugs and outlets. Electrical outlets are compatible with the types of electrical plugs listed in comments. If you have a different kind of plug, an adapter plug may be necessary. Get Toll Free with no setup fees. Toll Free can be yours today, with TollFreeForwarding.com.
Electrical Voltage
Electrical voltage is listed for each country, but keep in mind electrical power systems are prone to slight variations. Use appliances only in the correct electrical receptacles, or find a compatible travel plug if your electric plug won't work. Call Forwarding with real-time call records. Call Forwarding with no obligation and free trial.
Electrical Frequency
Frequency is shown in the number of hertz, or cycles per second. Check that the wall plug is compatible with your electronics. Otherwise, you may need to find a plug adaptor to lower the internal current. Adapters cannot, however, change the number of cycles. It's easy to get UK phone numbers without contracts. UK Phone Number with TollFreeForwarding.com makes it easier for your customers to reach you.
Electrical Receptacle
Electrical wiring and electric plugs differ from country to country. If your appliance uses a different kind of plug power, an electrical transformer is sometimes necessary, though not always practical for travel.
Electrical Wiring
Electrical wiring differs around the world. ElectricalOutlet.org lists electric plugs you may encounter in your travels. An electric plug is inserted into an electrical socket, or electric receptacle.
Electrical Outlet
An electrical outlet may also be referred to as an electrical receptacle, or electric sockets. Before you travel, ensure your prong plug will work in the electrical sockets in the country you're visiting.
Electrical Power
Electrical power varies from country to country. Even if your devices use the same electric outlets or plug type, it's a good idea to make sure voltage and frequency are compatible. If they are not, you may need an electric converter.
Electrical Receptacles
Electrical receptacles around the world will have different electrical voltage and power frequency. ElectricalOutlet.org lists information on any plug variants, or plug types.
Electric Converters
Read the comments section to find relevant wall electrical information, and voltage frequency. You may need a plug travel adaptor or electric converters for your electronics to work while you travel.