Around the World in 80 Miliseconds: An International Directory for Virtual Calling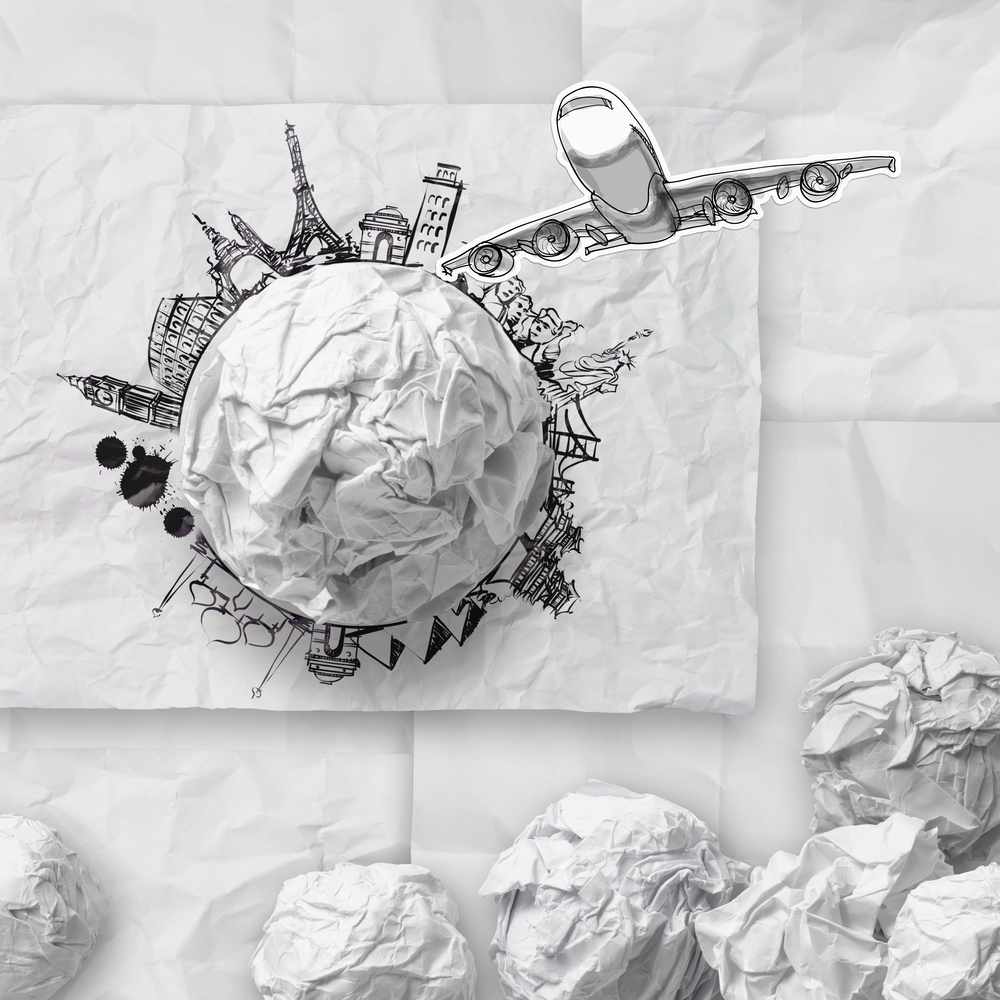 When making a call to a different state, it's easy. For those who live in a city like Kansas City, which sprawls across a state line, even children know that the Kansas side has one area code, and the Missouri has another. Making an international call, on the other hand, is completely different.
Leave your Country First
When anyone wants to call outside of a country using a virtual or analog line (we highly recommend virtual, but that's beyond the scope of this article) first they must dial an exit code. The exit code varies by country, but most are either 00 or 011. The United States (and territories) and Canada are both 011. Most of Europe, on the other hand, is 00.
Country Codes
After the exit code follows the country code. This is like an area code – except for a country. Americans are accustomed to seeing a standard 10 digit phone number, with the occasional "1" in front of it. However, 1 is the country code for both the Unites States and Canada. Almost every other country is either a two or three digit code.
Local Number
This is the remainder of the phone number. This would be the standard 10 digit number to Americans and Canadians; however, the rest of the world does not necessarily comply with the same uniformity for various reasons. In fact, NANPA is probably the most systematic. For the sake of comprehension in this article, the area code is spoken of separately – but is included in the "local number."
International Oddities
Japan is probably the most unique (code word for difficult) calling country, as it has several irregularities. The country code in Japan is 81, so calling from Europe would be 00-81-xx-xxx-xxxx. The area codes are unusual in that some are one or two digits, while some are as many as five. Local numbers in Japan also vary, but the area code and local number almost always adds up to nine digits total. One of the irregularities in Japan is that for cell phones, one must dial 90 after the country code – but before the area code – and cell phones are 10 digits instead of 9. If you find yourself either in Japan or calling to Japan, it's probably wise to triple check your number.
The UK is no more systematic, and quite different from other places in the world. It can become confusing with all the rules, but the general rule is a four digit area code and five or six digit local numbers. Big cities tend to have 3 or 4 digit area codes, and a standard seven or eight digit local number.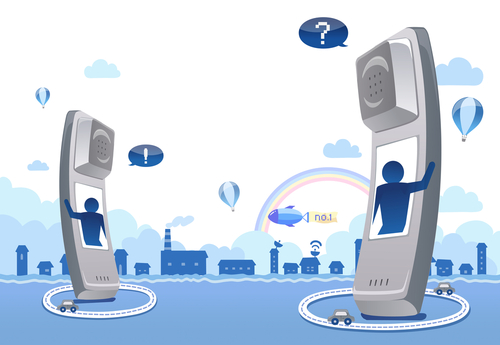 Europe. If you take a dartboard, and labeled its parts from four to 13, you can then name that dartboard "European Telephone Numbers." Throw the dart and wherever it lands, chances are at least a few countries use that as their national length. Some countries have a standard set, such as France, who is always nine digits. Other countries, such as Austria, range from four to 13 digits.
While it seems quite complicated regardless of where you're calling, it's easier than it seems. When I was deployed to Iraq, at first it felt as if I had to escape a numeric maze to call home. While living in Germany, I didn't understand the full systematic approach of my or my soldier's cell phone numbers – I just dialed and they answered – usually, anyway. Years later, I've learned how they work – but nevertheless, when you need to call internationally, you'll find it's not as difficult as it seems.
This is all the more reason to adopt a local virtual number.
What has your international dialing experience been? Is it something that becomes second nature, or do you just not understand and dial what you need to connect a call?
Leave us a comment below and let us know your thoughts.
Get Your Own Phone Number In
Forward Your Calls To

Forward calls to any country
Electrical Plug
ElectricalOutlet.org lists international electrical plugs and outlets. Electrical outlets are compatible with the types of electrical plugs listed in comments. If you have a different kind of plug, an adapter plug may be necessary. Get Toll Free with no setup fees. Toll Free can be yours today, with TollFreeForwarding.com.
Electrical Voltage
Electrical voltage is listed for each country, but keep in mind electrical power systems are prone to slight variations. Use appliances only in the correct electrical receptacles, or find a compatible travel plug if your electric plug won't work. Call Forwarding with real-time call records. Call Forwarding with no obligation and free trial.
Electrical Frequency
Frequency is shown in the number of hertz, or cycles per second. Check that the wall plug is compatible with your electronics. Otherwise, you may need to find a plug adaptor to lower the internal current. Adapters cannot, however, change the number of cycles. It's easy to get UK phone numbers without contracts. UK Phone Number with TollFreeForwarding.com makes it easier for your customers to reach you.
Electrical Receptacle
Electrical wiring and electric plugs differ from country to country. If your appliance uses a different kind of plug power, an electrical transformer is sometimes necessary, though not always practical for travel.
Electrical Wiring
Electrical wiring differs around the world. ElectricalOutlet.org lists electric plugs you may encounter in your travels. An electric plug is inserted into an electrical socket, or electric receptacle.
Electrical Outlet
An electrical outlet may also be referred to as an electrical receptacle, or electric sockets. Before you travel, ensure your prong plug will work in the electrical sockets in the country you're visiting.
Electrical Power
Electrical power varies from country to country. Even if your devices use the same electric outlets or plug type, it's a good idea to make sure voltage and frequency are compatible. If they are not, you may need an electric converter.
Electrical Receptacles
Electrical receptacles around the world will have different electrical voltage and power frequency. ElectricalOutlet.org lists information on any plug variants, or plug types.
Electric Converters
Read the comments section to find relevant wall electrical information, and voltage frequency. You may need a plug travel adaptor or electric converters for your electronics to work while you travel.