3 Ways Setting Up VoIP Calls to India Can Increase the Efficiency of Your IT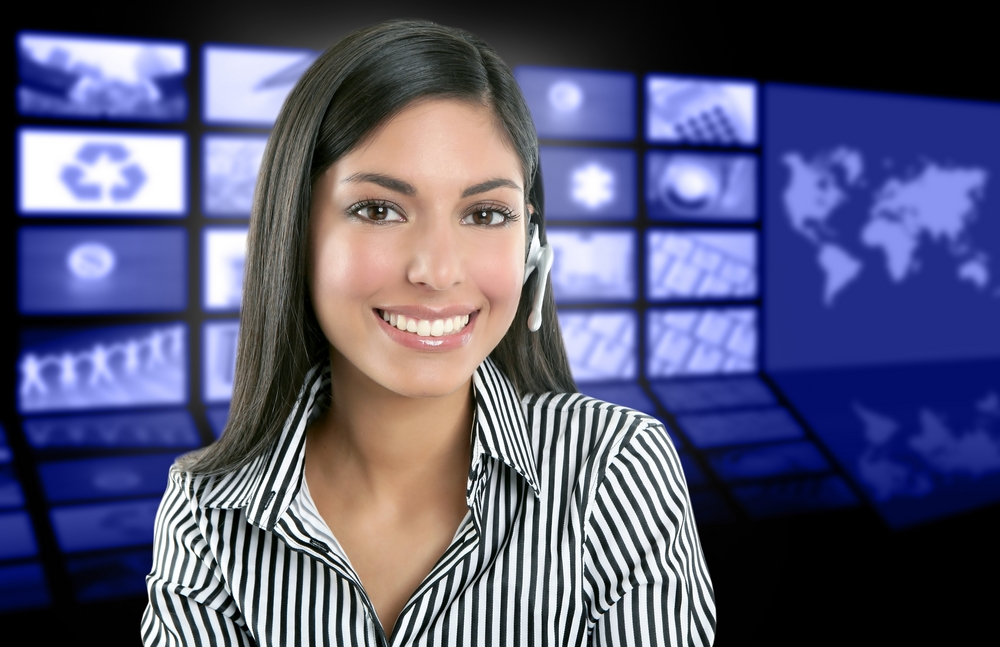 Over the last decade, many businesses have outsourced their IT – and other departments – to India. It's a very cost-effective way to manage IT services, especially for small businesses. But there are other benefits as well. VoIP also offers a feature rich components as well, making it easier to communicate and streamlining operations.
1. Cost
VoIP is substantially cheaper, because it doesn't require analog lines and transports voice packets via internet protocols. This eliminates high per minute usage charges, but also avoids connection charges. It's not hard (READ: it's very easy) to rack up hundreds in international charges calling to India on a daily or weekly basis.
While it saves considerable amount of operational expenses, there are capital costs, depending on the type of hardware your business needs. For instance, implementing a SIP or PRI solution will require a capable phone. This is quite different than the handset that plugs into a standard phone jack. At any rate, the operational savings will almost always outweigh the initial investment – usually at a significant margin.
VoIP allows mobile integration, simultaneous ring, follow me features, and a wide variety of different solutions for your business. This allows for substantially more productive and less cumbersome communication, rather than limiting you and your IT department. Furthermore, this helps a wider group of people become involved when necessary. The ability to coordinate among several people allows for exponentially faster information sharing.
Extensions and Direct Inward Dials (DIDs) allow for easier calls from India to your company, and allow them to catch mobile workers when their help is required, even if they're out of the office. This is especially true of remote workers who frequently travel (e.g. sales reps, technicians) and whose computers are rarely in the office.
3. Diverse features
Analog (POTS) lines only allow a two way conversation between multiple people. It's not unusual to have more than two involved in a conversation, and VoIP certainly helps make it an easier conversation flow. Furthermore, this is exponentially better with multi-site locations, as it makes it easier to coordinate among different departments and objectives.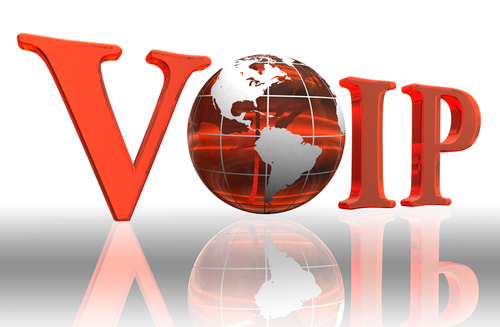 Moreover, moving to a VoIP system affords the opportunity to use a hosted/virtual PBX. This affords an incredibly robust, feature rich component that can add a tremendous amount of benefits to your business. While one can use a PBX without VoIP, it hasn't been practical to do so for many years – especially to use for international calls. In addition, a virtual PBX can give you a local number in India for which to call, making it much easier to conduct business. While the reasons are beyond the scope of this article, if you're looking for global expansion, India is one of the best places to consider.
No matter which angle you view it from, there are few reasons not to set up a VoIP if you have support on some level in India – or anywhere else worldwide, for that matter. It is one of the easiest decisions to make to maximize productivity, refine efficiency, streamline your communications and ad a number of new features to your arsenal.
What has been your greatest benefit? Be sure to leave a comment to let us know how setting up VoIP calls to India has helped your business's efficiency.
Get Your Own Phone Number In
Forward Your Calls To

Forward calls to any country
Electrical Plug
ElectricalOutlet.org lists international electrical plugs and outlets. Electrical outlets are compatible with the types of electrical plugs listed in comments. If you have a different kind of plug, an adapter plug may be necessary. Get Toll Free with no setup fees. Toll Free can be yours today, with TollFreeForwarding.com.
Electrical Voltage
Electrical voltage is listed for each country, but keep in mind electrical power systems are prone to slight variations. Use appliances only in the correct electrical receptacles, or find a compatible travel plug if your electric plug won't work. Call Forwarding with real-time call records. Call Forwarding with no obligation and free trial.
Electrical Frequency
Frequency is shown in the number of hertz, or cycles per second. Check that the wall plug is compatible with your electronics. Otherwise, you may need to find a plug adaptor to lower the internal current. Adapters cannot, however, change the number of cycles. It's easy to get UK phone numbers without contracts. UK Phone Number with TollFreeForwarding.com makes it easier for your customers to reach you.
Electrical Receptacle
Electrical wiring and electric plugs differ from country to country. If your appliance uses a different kind of plug power, an electrical transformer is sometimes necessary, though not always practical for travel.
Electrical Wiring
Electrical wiring differs around the world. ElectricalOutlet.org lists electric plugs you may encounter in your travels. An electric plug is inserted into an electrical socket, or electric receptacle.
Electrical Outlet
An electrical outlet may also be referred to as an electrical receptacle, or electric sockets. Before you travel, ensure your prong plug will work in the electrical sockets in the country you're visiting.
Electrical Power
Electrical power varies from country to country. Even if your devices use the same electric outlets or plug type, it's a good idea to make sure voltage and frequency are compatible. If they are not, you may need an electric converter.
Electrical Receptacles
Electrical receptacles around the world will have different electrical voltage and power frequency. ElectricalOutlet.org lists information on any plug variants, or plug types.
Electric Converters
Read the comments section to find relevant wall electrical information, and voltage frequency. You may need a plug travel adaptor or electric converters for your electronics to work while you travel.